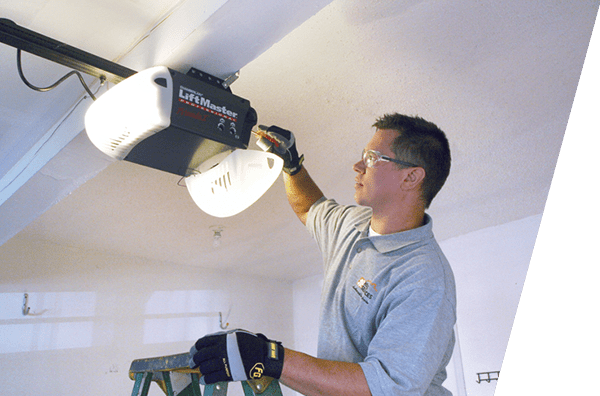 Garage Door Opener Repair in Pittsburgh
Is your garage door no longer opening the way it once did? When this occurs, it often means you need a new garage door opener. Steel City Garage Doors offers 24-7 garage opener repair and replacement in Pittsburgh, PA.
Maintaining your home and business is important, and a key aspect of maintenance is paying attention to the condition of your garage door with services including garage opener repair in Pittsburgh, PA.
Residential Garage Door Opener Replacement in Pittsburgh
More and more families are choosing garage opener replacement so their family members can all have their own garage door remote or use a keypad to open the door from the outside. This safety measure is important because family members that are locked out can still get in your home, especially if you are far away. Young children can take on a new sense of responsibility with their very own garage door opener remote or keypad access. However, if the opener breaks, you'll need to hire a reputable company for garage door opener repair to quickly fix the issue. If you are considering garage opener replacement, some of the features include:
•  Emergency release for power outage
•  Silent operation for homes with adjacent
•  LED or regular bulb for ceiling opener
•  Higher voltage for doors in frequent use
•  Bedroom walls closing and opening timers
•  Battery backup for power outage
We Repair All Types of Garage Door Openers
Steel City Garage Doors expert technicians will help you to choose the perfect solution for your new Garage door opener.
Our chosen opener brand for garage door opener replacement is LiftMaster®. This brand offer you many options; from a simple basic 1/2 HP chain drive, to exclusive DC motor belt drive with battery backup from the Lift Master Elite series®.
The most popular garage door drive today is the belt drive. It offers lifetime warranty for the belt and the motor, super quiet operation and maintenance free.
We offer discounted solution for garage door opener as the chain drive that mostly use today for heavier door as wooden garage door, but can functioning us less expensive solution for standard door.
For your garage door opener repair in Pittsburgh, contact us by calling (412) 504-7100 or emailing [email protected].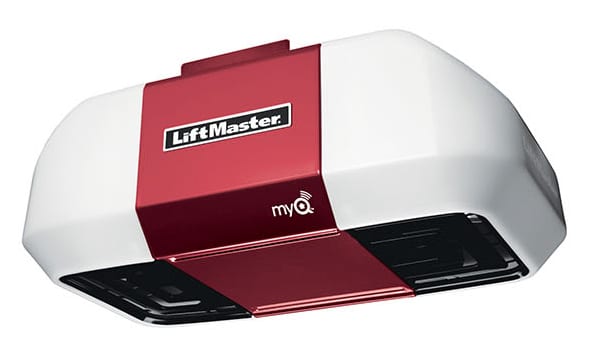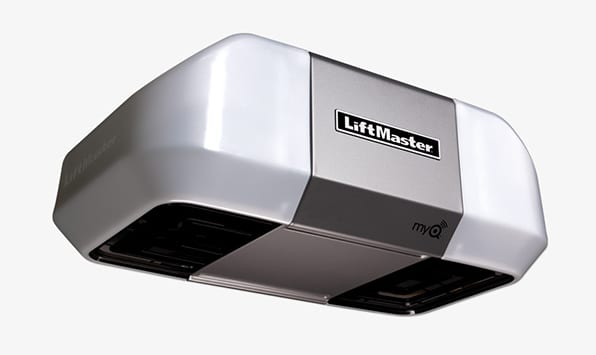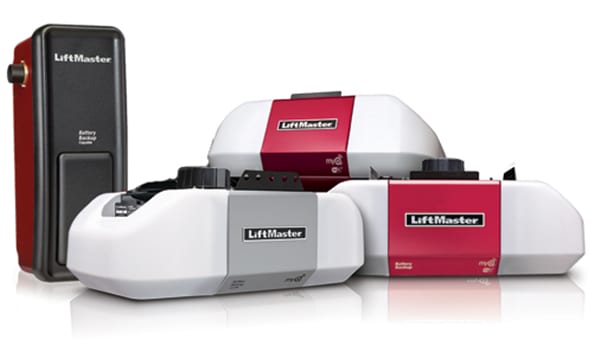 Fast and professional garage doors repair and installers. We are pleased to serve clients in Pittsburgh, Monroeville, Fox Chapel, Sewickley, Canonsburgh, Mars, Cranberry, Wexford, Bridgeville, Murrysville, Green Tree, Mount Lebanon, and Gibsonia, PA!
24/7 EMERGENCY SERVICE FROM AN EXPERT GARAGE DOOR CONTRACTOR
We offer both 24/7 emergency services and same-day services. We keep our trucks stocked with replacement parts to get your project completed as quickly as possible.
Whether you need a new garage door or some simple repairs to spruce up appearance and functionality, our professionals are happy to assist you.
He took less than a minute to fix my garage door. Then he refused to take any payment at all! This guy is great. Highly recommended.
EXCELLENT, provided prompt service!! Extremely polite and professional staff, the quality of work was amazing! We had a complete garage door installation. Service was very cost efficient. The whole process was made easy thanks to the entire crew at Steel City Garage Doors. If you don't use Steel City, your not getting the best!!!
Found them on Yelp, and they were the fastest, most straight forward home repair/maintenance company that I've ever used. This is saying a lot, as I've been an homeowner for nine years now. I've used referrals, Angie's list, other online reviews, and got really lucky with finding Steel City Garage Doors this time.
Steel City Garage was extremely helpful in fixing the issue I had with my garage door. They diagnosed the issue within minutes and in addition to fixing the problem they provided regular maintenance for the door at no additional charge. They were available the same day that I called and worked around my evening schedule.