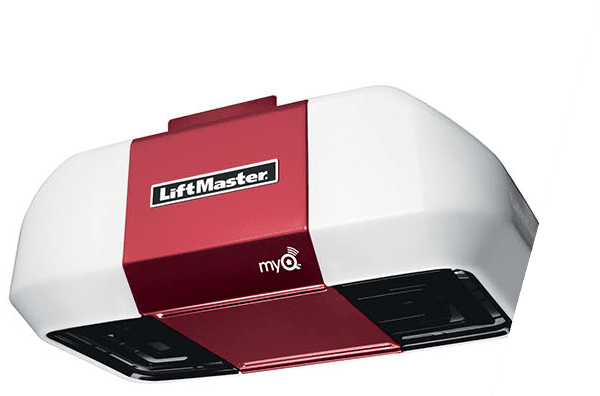 Top-Rated Garage Door Openers in Pittsburgh
If you have a garage door that's not performing like it used to, chances are you need a new home garage door opener. Steel City Garage Doors knows how frustrating and inconvenient it can be to have a garage door that it is stuck. That's why we offer 24/7 emergency replacement for garage door openers in Pittsburgh.
For garage door opener replacement, we recommend the reliable brand, LiftMaster®. We are one of the authorized dealers of LiftMaster in Pennsylvania. Powerful, quiet and durable, door openers from Liftmaster will give you peace of mind that your garage is always safe and secure.
Liftmaster Residential Garage Opener, Sales & Installation.
For nearly 25 years, we have specialized in commercial and residential garage doors. Our expert garage door opener installers can place any type of garage door opener, including belt drive, screw drive and chain drive. When it comes to installing new garage door openers, we often recommend LiftMaster, which is a top brand on the market.
Whether you have heavy duty, wood, solid metal or standard garage doors, Steel City Garage Doors will either install or service your garage door opener so it operates smoothly and quietly. In Pittsburgh, garage door opener installation service includes features such as:
Emergency release for power outage
Silent operation for homes with adjacent
LED or regular bulb for ceiling opener
Higher voltage for doors in frequent use
Smartphone access
Bedroom walls closing and opening timers
Remote access
Battery backup for power outage
Liftmaster Garage Door Openers Pittsburgh
Steel City Garage Doors expert technicians will help you to choose the perfect solution for your new residential garage door opener.
Our chosen garage door opener brand is LiftMaster®. This brand offers you many options; from a simple basic 1/2 HP chain drive to exclusive DC motor belt drive with battery backup from the Lift Master Elite series®.
The most popular garage door drive today is the belt drive. It offers a lifetime warranty for the belt and the motor, super quiet operation and maintenance free.
We offer a discounted solution for garage door opener as the chain drive that mostly uses today for a heavier door as a wooden garage door, but can functioning us a less expensive solution for a standard door.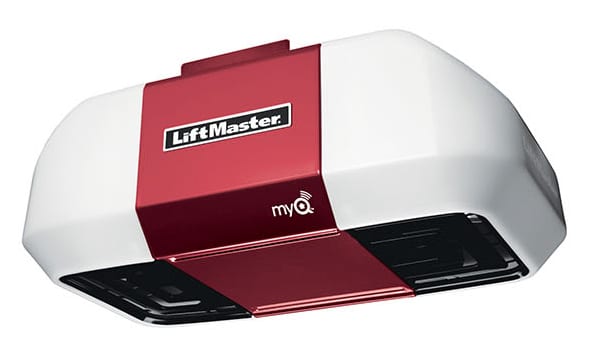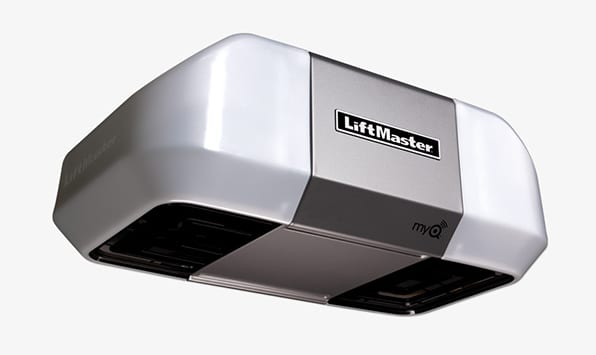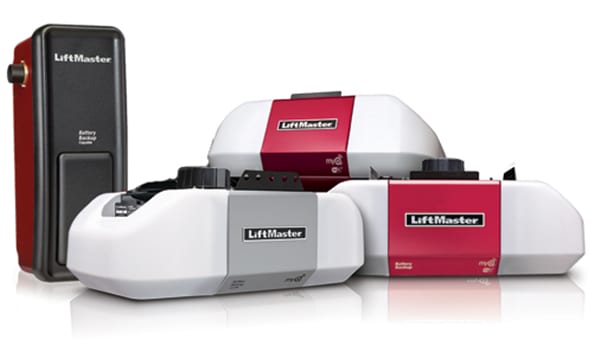 Contact us today to get a quote or schedule an appointment for a repair or replacement to your garage door opener in Pittsburgh!
Fast and professional garage doors repair and installers. We are pleased to serve clients in Pittsburgh, Monroeville, Fox Chapel, Sewickley, Canonsburgh, Mars, Cranberry, Wexford, Bridgeville, Murrysville, Green Tree, Mount Lebanon, and Gibsonia, PA!
24/7 EMERGENCY SERVICE FROM AN EXPERT GARAGE DOOR CONTRACTOR
We offer both 24/7 emergency services and same-day services. We keep our trucks stocked with replacement parts to get your project completed as quickly as possible.
Whether you need a new garage door or some simple repairs to spruce up appearance and functionality, our professionals are happy to assist you.
He took less than a minute to fix my garage door. Then he refused to take any payment at all! This guy is great. Highly recommended.
EXCELLENT, provided prompt service!! Extremely polite and professional staff, the quality of work was amazing! We had a complete garage door installation. Service was very cost efficient. The whole process was made easy thanks to the entire crew at Steel City Garage Doors. If you don't use Steel City, your not getting the best!!!
Found them on Yelp, and they were the fastest, most straight forward home repair/maintenance company that I've ever used. This is saying a lot, as I've been an homeowner for nine years now. I've used referrals, Angie's list, other online reviews, and got really lucky with finding Steel City Garage Doors this time.
Steel City Garage was extremely helpful in fixing the issue I had with my garage door. They diagnosed the issue within minutes and in addition to fixing the problem they provided regular maintenance for the door at no additional charge. They were available the same day that I called and worked around my evening schedule.